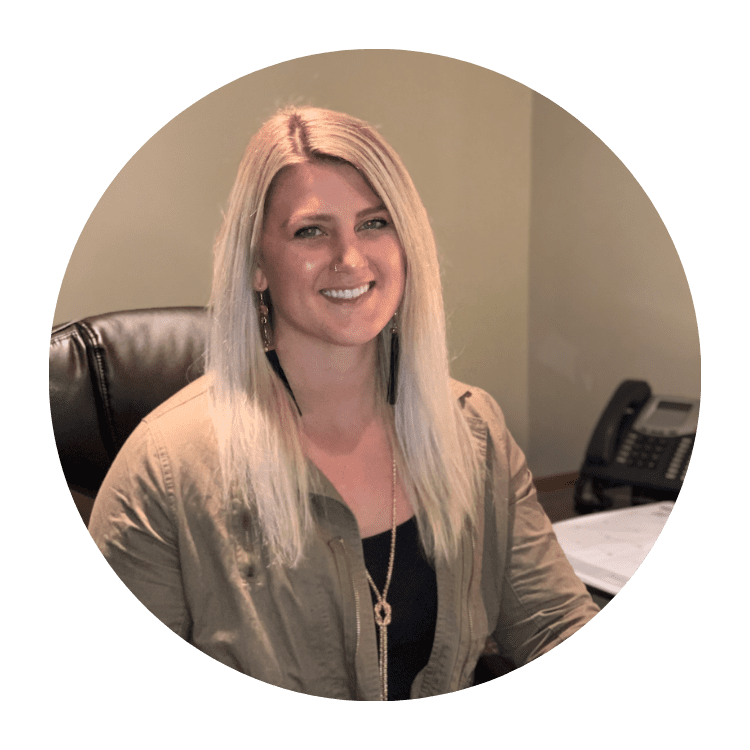 Please contact Kassie at: 
815-786-9418 Sandwich
630-553-3333 Yorkville
815-786-3307 Fax
815-739-7572 Direct
Kassie grew up in Sandwich, IL and says she "truly enjoys the small-town feel it offers". She currently lives in Somonauk, IL with her boyfriend and fur baby, Nova. Kassie says; "I really enjoy the kind people and quietness around here". Her goal is to assist families looking to move into the area so they can enjoy our close-nit communities just as she has over the last 25 years.
Kassie's professional history includes positions that involved working with others and she excels in customer service. She really enjoys being able to help people, which is a big part of what has led her to the Real Estate industry.
Her past endeavors include personal training and dog walking as an independent contractor (Walks & Wags) and she knows just how important communication and trust can be. Kassie states that when working with her, you can contact her anytime with questions and she will accommodate your time schedule. Kassie wants her clients to know that each of them are very important to her and that their satisfaction is her top priority.
Buying and selling is a big step and she knows it can be overwhelming and confusing. Kassie is very motivated and wants her clients to be happy, excited & satisfied throughout their entire transaction and will take care of the day-to-day challenges of buying or selling a home. Give her a call today at 815-739-7572 to help simplify the process for you.